Reset Test In Misano Complete For Rea.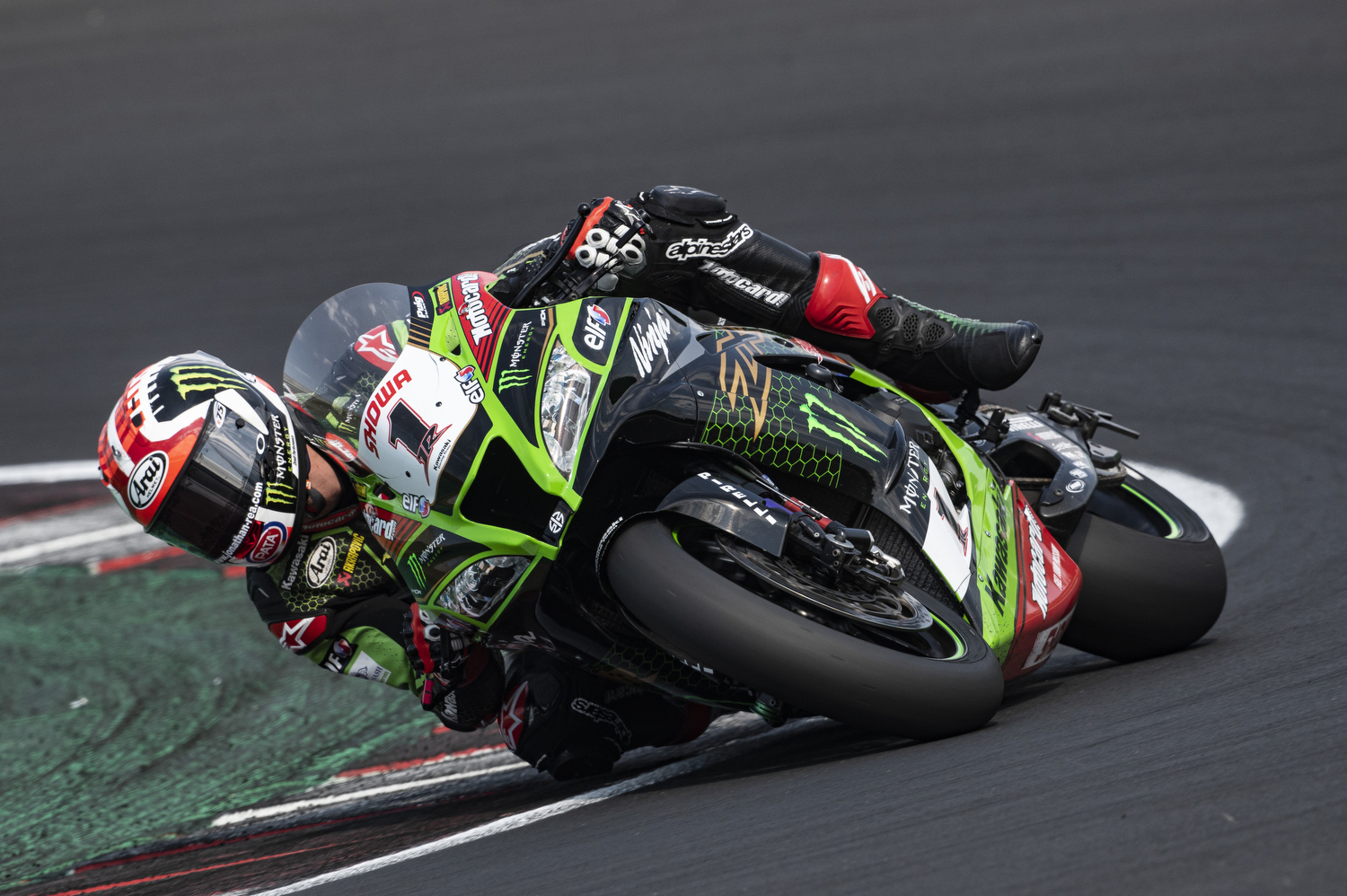 After an enforced absence from the racetrack due to the Covid-19 pandemic Jonathan Rea and Kawasaki Racing Team completed their first WorldSBK comeback test at Misano today, having enjoyed two full days of intense action at the Italian circuit.
In terms of outright lap times Rea was the second best WorldSBK rider on display at Misano, with 1'33.206 on the very grippy new asphalt that has been recently laid at the 4.226km long coastal circuit. 
The entire KRT squad worked hard at this test to not just get back into the groove after some months away from the track but also to adhere to the national, regional and self-imposed Covid-19 regulations, designed to ensure the safety of everyone involved in these tests.
Rea spent today with his technical crew finding greater confidence on the unexpectedly grippy new asphalt. They made the most of the gradual set-up changes to the point where Rea posted the fastest time on race tyres, before he and some others tried out even softer rear qualifiers to improve the pace yet again.
Now the team will relocate to their home venue of Montmelo near Barcelona, for a track outing on the eighth and ninth of July. The season itself is due to re-start – after a long gap since the opening round in Australia back in early March – at Jerez de la Frontera, again in Spain, with races on the first and second of August.
Jonathan Rea, stated: "I am quite satisfied with this test and it was very valuable to get up to speed. Yesterday everything felt quite alien to me, especially as the asphalt was new and the grip levels were high. I just had to adapt my riding style a little bit. Also we changed the bike setup; actually to take a little bit of grip away. I was still not 100% confident but I felt a lot better after the tyre grip had dropped a bit. After six or seven laps I felt more comfortable on the bike. At the end, with a race tyre, I was still able to be very fast and I felt confident to push. We did not get excited or carried away when we were struggling; we just went about it step-by-step with the crew, and with Showa, changing the bike set-up. We did not have many huge items to try. I really feel like here, with the grip level being so high, we have been able to achieve a little bit more natural turning from the bike. That is a huge thing to take away from here and I hope we can apply it to other tracks where we have been struggling in the past."