Record Points Haul For Rea With Sixteenth Win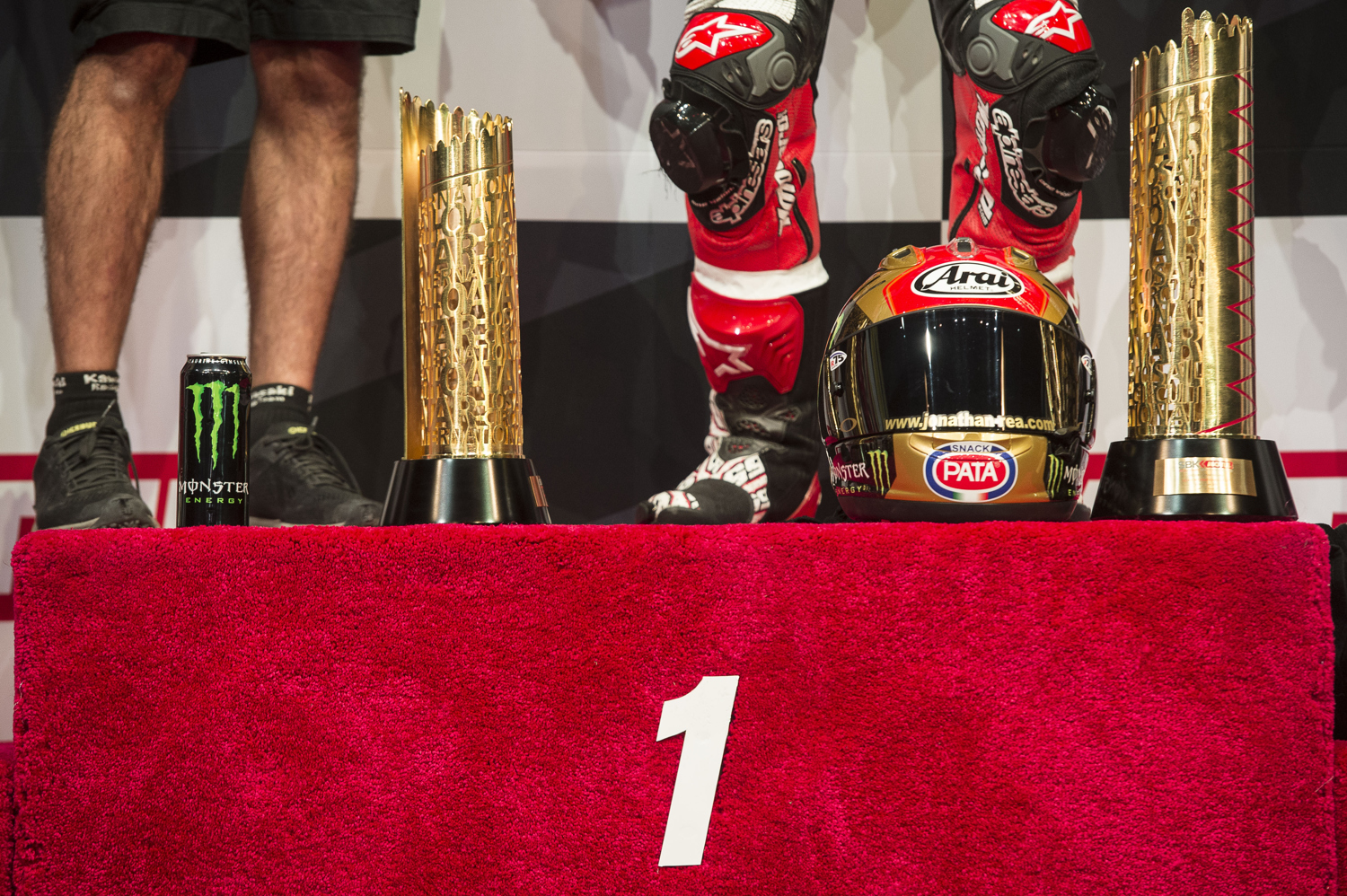 Three time FIM Superbike World Champion Jonathan Rea (KRT) secured his 16th race win of the season this evening in Losail to set a record total of 556 points in one year.
An almost perfect season for Jonathan Rea culminated with a double win at the final round in Qatar on the Ninja ZX-10RR. In winning race two by 1.961 seconds he won two more races in a single season than he had managed in his previous best winning year of 2015.
For the final race of 2017 Rea started from ninth place, under the reverse grid Superpole regulations, but got up to the lead on lap four. From that point he started easing his way forward and maintaining a gap to the riders behind.
His strong finish saw him 153 ahead of overall second place finisher in the points, Chaz Davies, after 13 rounds. Rea was never off the podium in any race he finished this year.
After the finale under the floodlights KRT will now head back to Europe to make preparations for the first of the winter tests, to be fully ready for the new technical challenges that the 2018 season will bring.
Jonathan Rea, stated: "The points tally is nice but the championship is the main thing. To win 16 races in a season, more than 50% of the races, is not normal. That's the biggest thing I take away. This year, like I keep saying, I have no words. It has been feeling normal to be here on the podium and that is kind of scary. Right now is my time, so I really am enjoying the moment. Next year it could easily be somebody else so we really need to enjoy this and celebrate an incredible year. I know how difficult it is when things are not coming naturally, and it is an uphill struggle, so that is why I am so grateful to Kawasaki for this opportunity. It is a huge team effort. In a few weeks' time we can start turning our attention to 2018."