Rea Second And Championship Leader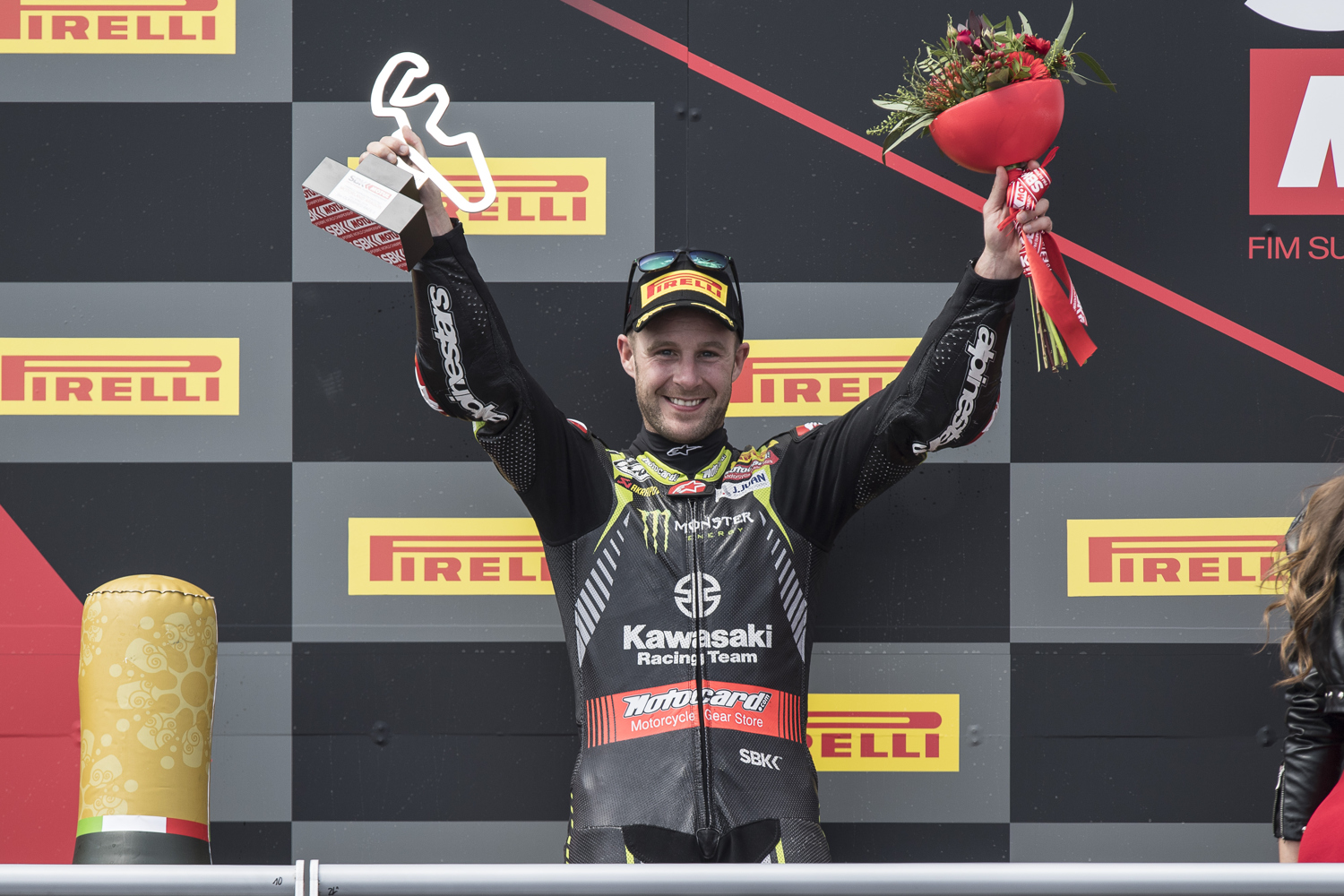 Jonathan Rea added to his race one WorldSBK victory at Motorland Aragon with a second place today in race two and extended his overall championship lead to 12 points. The race was won by Chaz Davies with his Ducati team-mate Marco Melandri in third place.
In warmer and sunnier conditions today, the small advantages that Rea felt had helped him win race one were reduced a little. He also had to fight his way forward in the first lap from a third row starting position, under the reverse grid rules that operate for race two.
He is now 12 points clear of Davies in the championship table, with arguably Jonathan's favourite round at Assen coming up next weekend, with races on 21stand 22ndApril.
Jonathan Rea, stated: "I threw everything into the last lap but I overcooked it into turn 12. But it was fun! The set-up was pretty good, although I was struggling to stop a little bit after the rear tyre had dropped in grip; then I had reduced corner entry traction. It seemed like Chaz had the same thing but when he was making mistakes he could keep the same lap time. It seems like right now we have to be very precise all through the race, but I enjoyed it today. I had no information on how the race would pan out with the tyre choice we made, and the rise in temperature.  I did not know what to expect at the end but I was really happy. I had some good tyre left and was still able to fight. Now we move onto Assen."