Rea Fights Back To Lead The Championship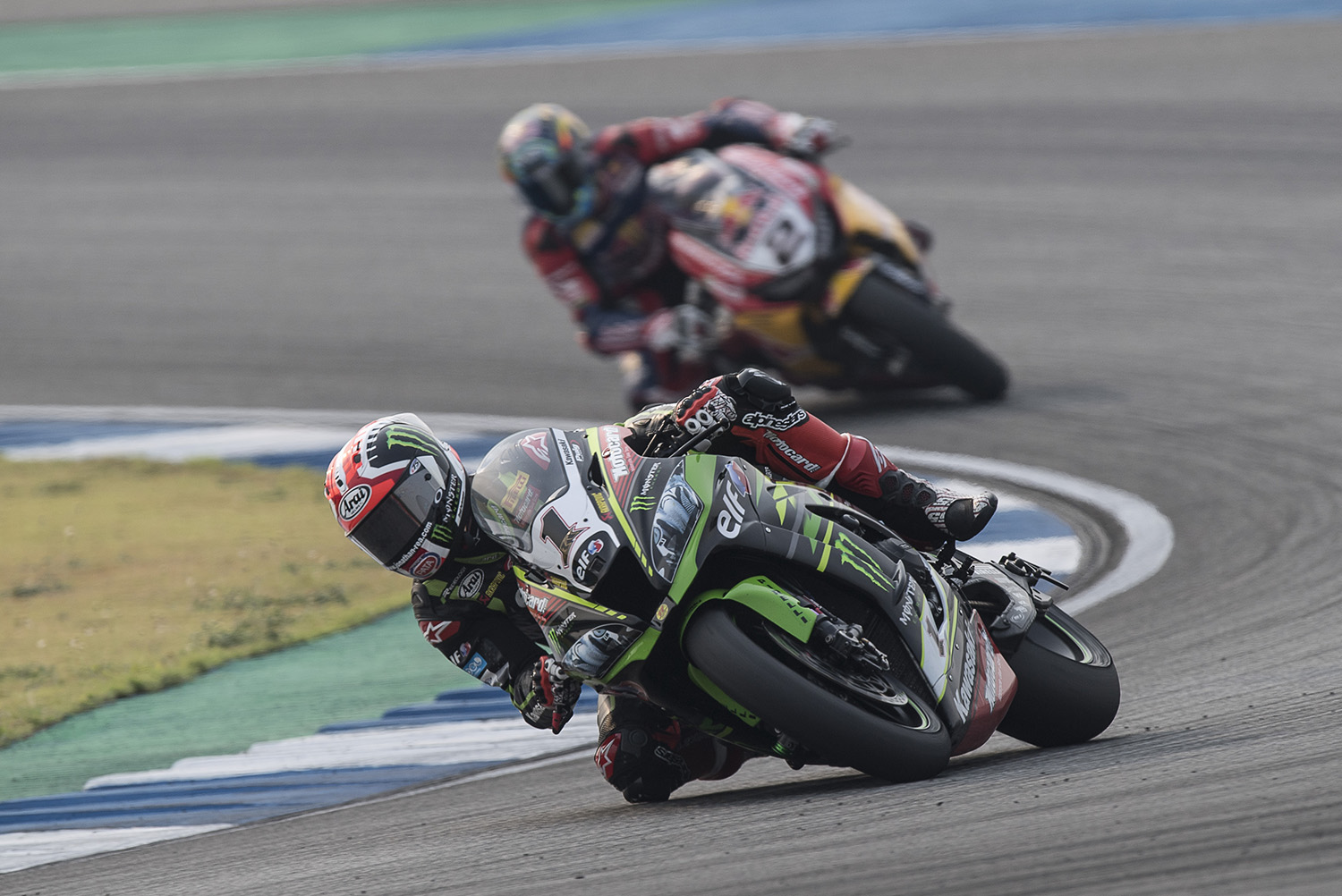 Jonathan Rea moved into the overall lead of the FIM Superbike World Championship after a challenging second race in hot conditions at the Chang International Circuit, following up his opening day win with a battling fourth place despite experiencing issues under braking.
Starting from the third row today, race one winner Rea had to fight hard from the start. He occasionally ran on or lost track position as he experienced braking issues at what was already the most challenging circuit on the calendar in this regard.
Summoning up all his determination and skills, Rea managed to maintain a high pace and even overtake a rider in the final three laps to score fourth place.
Even being limited in his ambitions today, Rea leaves the Chang International Circuit with a two point championship lead after four races. Jonathan has 69 points, with former championship leader Marco Melandri (Ducati) on 67.
The next round will take place in Spain, at the Motorland Aragon circuit, between 13th and 15th April.
Jonathan Rea, stated: "I think my problem today must have been a similar problem to Tom yesterday. It is what it is. After a very difficult Phillip Island we can go away from here with a first and a fourth, and leading the championship, so it was not a disaster. I am frustrated but with a smile on my face because at least the bike was good and this is the worst track for brakes. Everyone is pushing really hard so when the going gets tough the tough get going. I felt like today I could have fought for the win again, but it is what it is."