Rea Doubles Up Before Rain Stops Play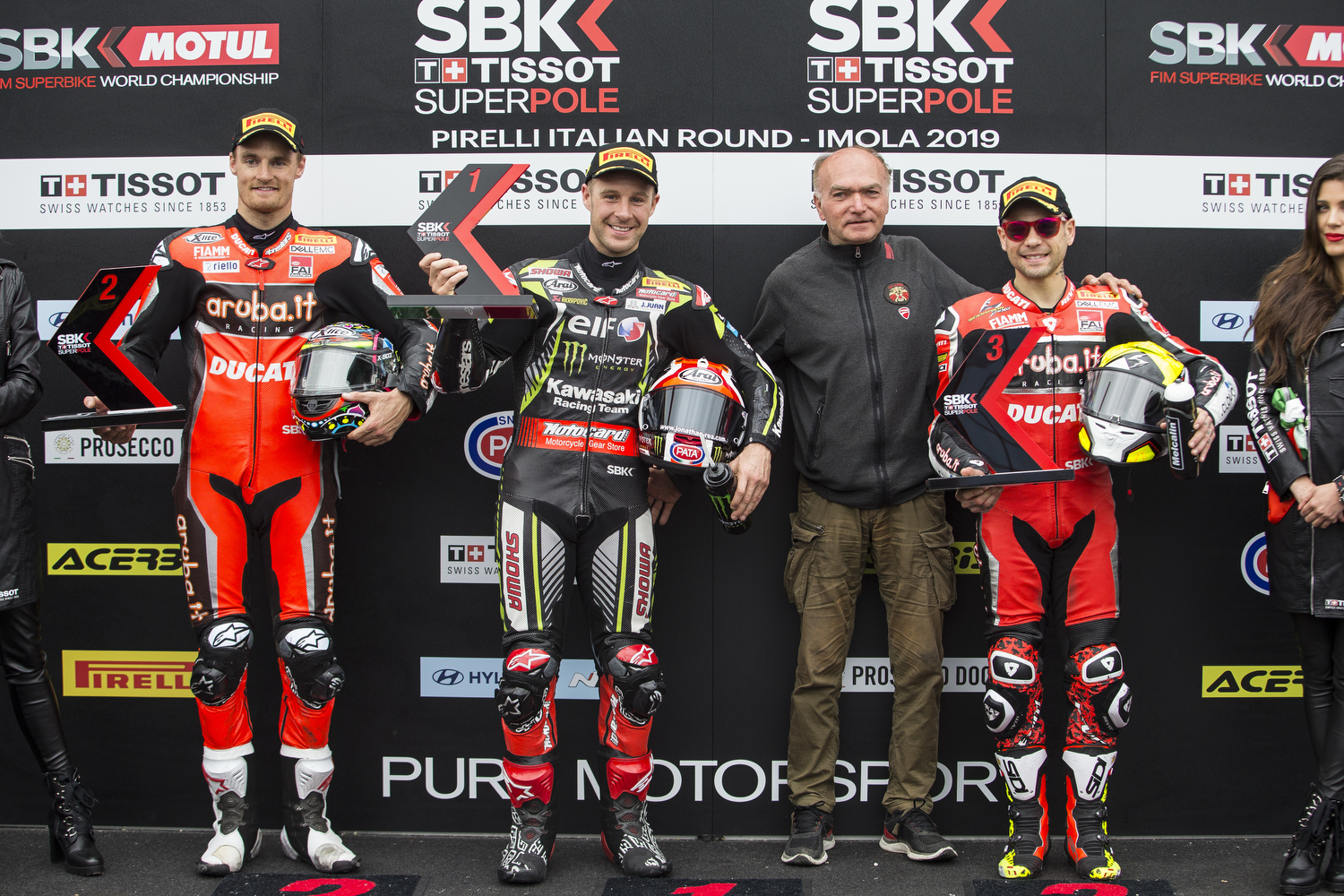 Jonathan Rea took victory in today's 10 lap Tissot Superpole race at Imola before bad weather resulted in the cancellation of race two.
Rea took the lead at the end of the first lap and finished 2.141 seconds ahead of Chaz Davies (Ducati), who got the better of his team mate Alvaro Bautista.
After his first win of the season on Saturday, Rea's victory reduced the advantage of championship leader Bautista to 43 points.
There had been light rain during the warm up session in the morning at Imola, and the Superpole race was run in almost entirely dry conditions, a few small damp patches on the track persisted.  However, around one hour before race two it began to rain heavily and continued to do so for the remainder of the afternoon.  After a delay and some consideration between the riders and Race Direction, it was eventually decided to cancel the race and the remaining track action for the day.
The Circuito de Jerez Angel Nieto in Spain will be the venue for the next round of the championship, between 7 and 9 June, but first there will be a two-day test for Jonathan and the Kawasaki team at Misano, between 29 and 30 May.
Jonathan Rea, stated: "It was a really positive weekend, to get my feeling with the bike here and be able to really get the maximum out of it. To pick up two race wins makes me really happy. I want to thank all the team for always believing and keeping on pushing. We never stopped believing that this weekend was a perfect opportunity for the chance to win. With our form here in the past, the way our bike works here and the way I ride; it was our chance. So we had to take it and I did, in both races. That was positive but unfortunately race three was cancelled because of the weather which came in. I completely understand and I am sure we will get our chance again."