Rea At The Double In Portugal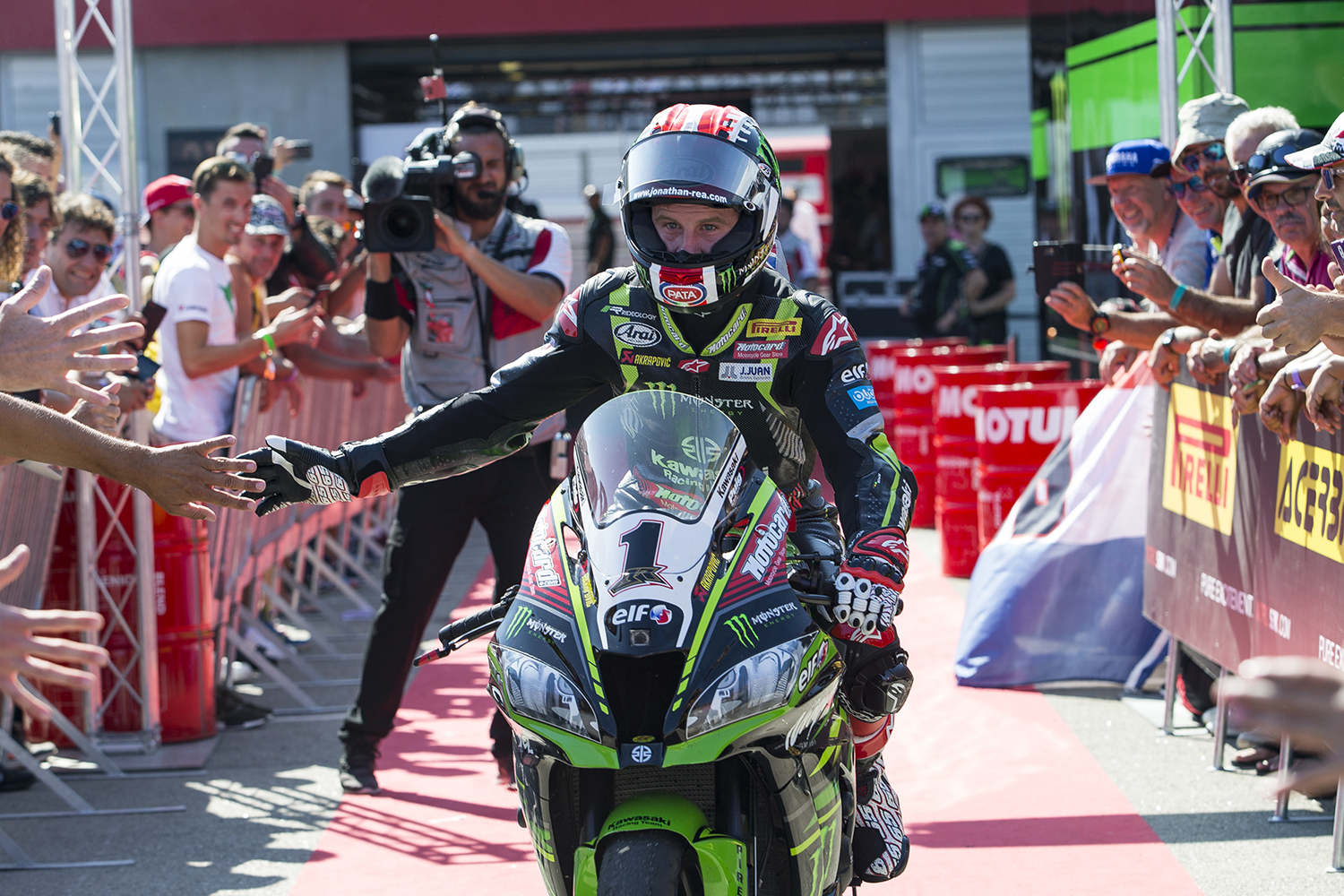 A second Portimao race win of the weekend for Jonathan Rea saw him extend his lead in the 2018 FIM Superbike World Championship today. Nearest title challenger Chaz Davies (Ducati) finished fourth and now trails Rea by 116 points with three rounds remaining.  Michael van der Mark (Yamaha) claimed second place today ahead of Marco Melandri (Ducati), reversing their podium positions from race one yesterday.
Portimao proved to be as fruitful as ever for Rea this weekend. Since he joined Kawasaki in 2015 he has won six Portuguese races in a row, on a Ninja machine of some sort, and seven in a row at Portimao overall.
Rea's 12thrace win so far in 2018 extended his all time winning record in WorldSBK to 66. He has earned full points for six races in succession recently, scoring doubles at Laguna Seca, Misano and now Portimao.
After his first race victory on Saturday, Rea had to start race two from ninth position, which made today's race a more combative affair in the early laps. Davies led for the first 11 laps, with first Tom Sykes and then Rea challenging behind. Rea made a pass stick on lap 12 and then eased out a lead as the podium order changed behind him. 
This weekend's results now means that Jonathan will have his first opportunity to close out the championship at the next round in France which takes place at Magny Cours, between the 29thand 31stof September.
Jonathan Rea, stated: "The run right now is incredible. It was a really tough race, as I had to fight a lot in the beginning. I made a very good start and had good track position early on. At turn five an opportunity opened up behind two riders and I found myself right behind Tom. He proved very hard to pass. I made a pass stick in T13, and chased Chaz down within a lap. Then it took me so many laps to go past him because he was braking so late, and his bike was so fast in the straight. Once I got past I just concentrated on making a couple of clean laps and setting my rhythm. The pace today was a little bit slower because the temperature had risen a bit and also I used the tyre a little bit more coming through the pack. I put everything into the race and managed to get 25 points, so I am really happy."