Masterful Race One Win For Rea In Spain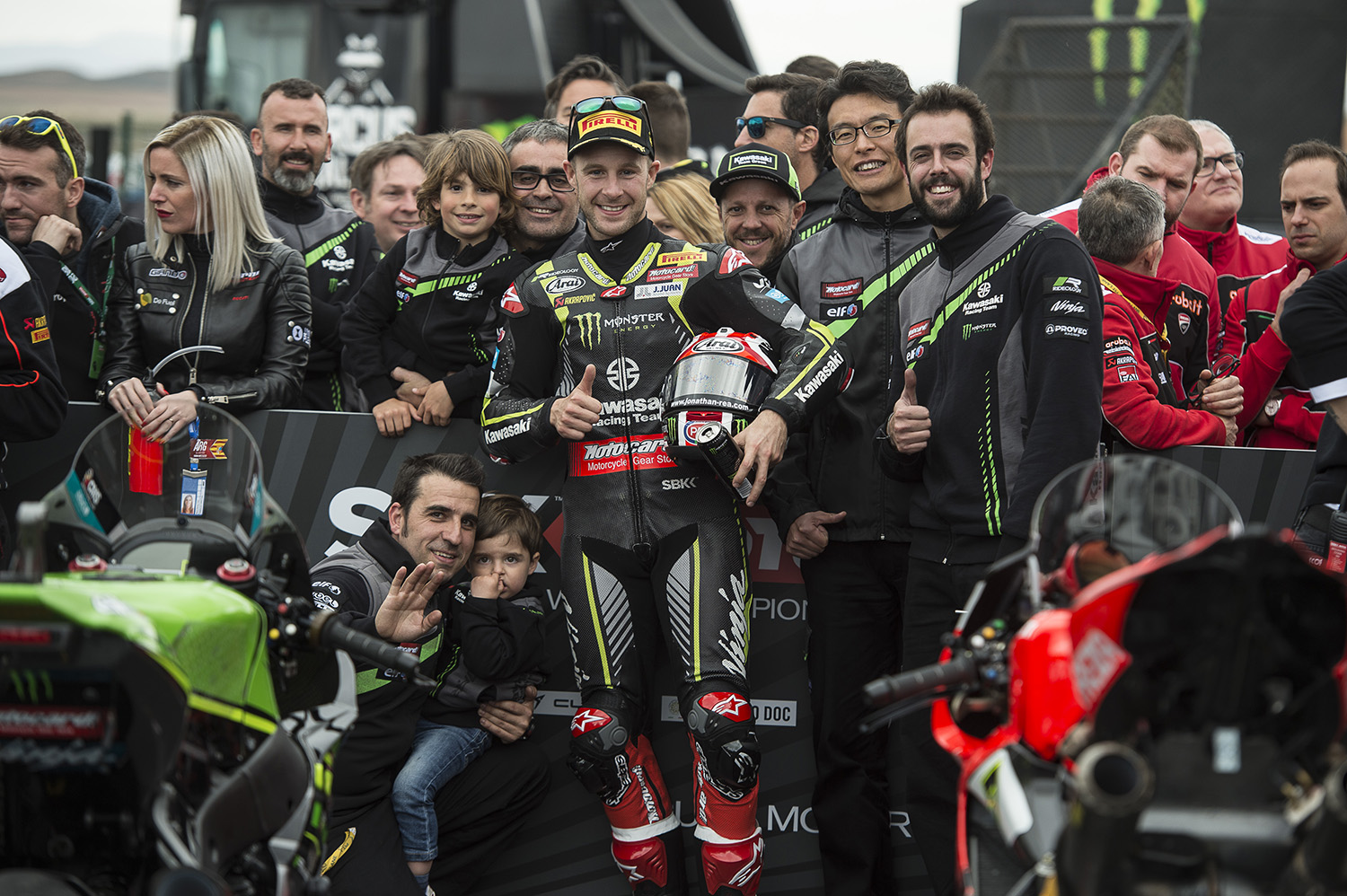 Jonathan Rea demonstrated all his race craft and experience to win his second race of the season in WorldSBK race one at Motorland Aragon today.
Starting a front row grid position in a restarted WorldSBK race, he got the better of a battling group of Ducati riders with Chaz Davies and Xavi Fores rounding out the podium.
Despite a relative lack of top end power, because of limits on the maximum revs allowed under the new 2018 technical regulations, Rea found that constant improvements to his set-up through the practice sessions, and a wise tyre choice for the cool track conditions, allowed him to break the sometimes strong challenge of others and win by 1.450 seconds.
The planned 18-lap race was stopped after a few laps, following a three rider collision.  In the restarted race, over 17 laps, Rea started well but soon found himself in a battle with Fores, Davies and Marco Melandri (Ducati).  He upped his pace towards the end and managed to break clear of the chasers and now takes a 14 point championship lead into race two, on Sunday 15th April.
Jonathan Rea, stated: "These track conditions suited us perfectly today. The tyres worked well in these weather conditions. I managed to find a good rhythm and I was confident, especially at the end of the race, when I knew we would be strong. I saw this race as our chance from the start. I thought that all the cards were on our side, so I just tried to be clean. I made a couple of little mistakes, and when Xavi Fores came past me it was more about trying to understand where he was strong, and then improve. Mid corner, I feel like our bike is a little bit stronger. So all that first section of the track, where it is more flowing, I felt really strong. I am enjoying riding the bike."