Landmark Win For Rea At Portimao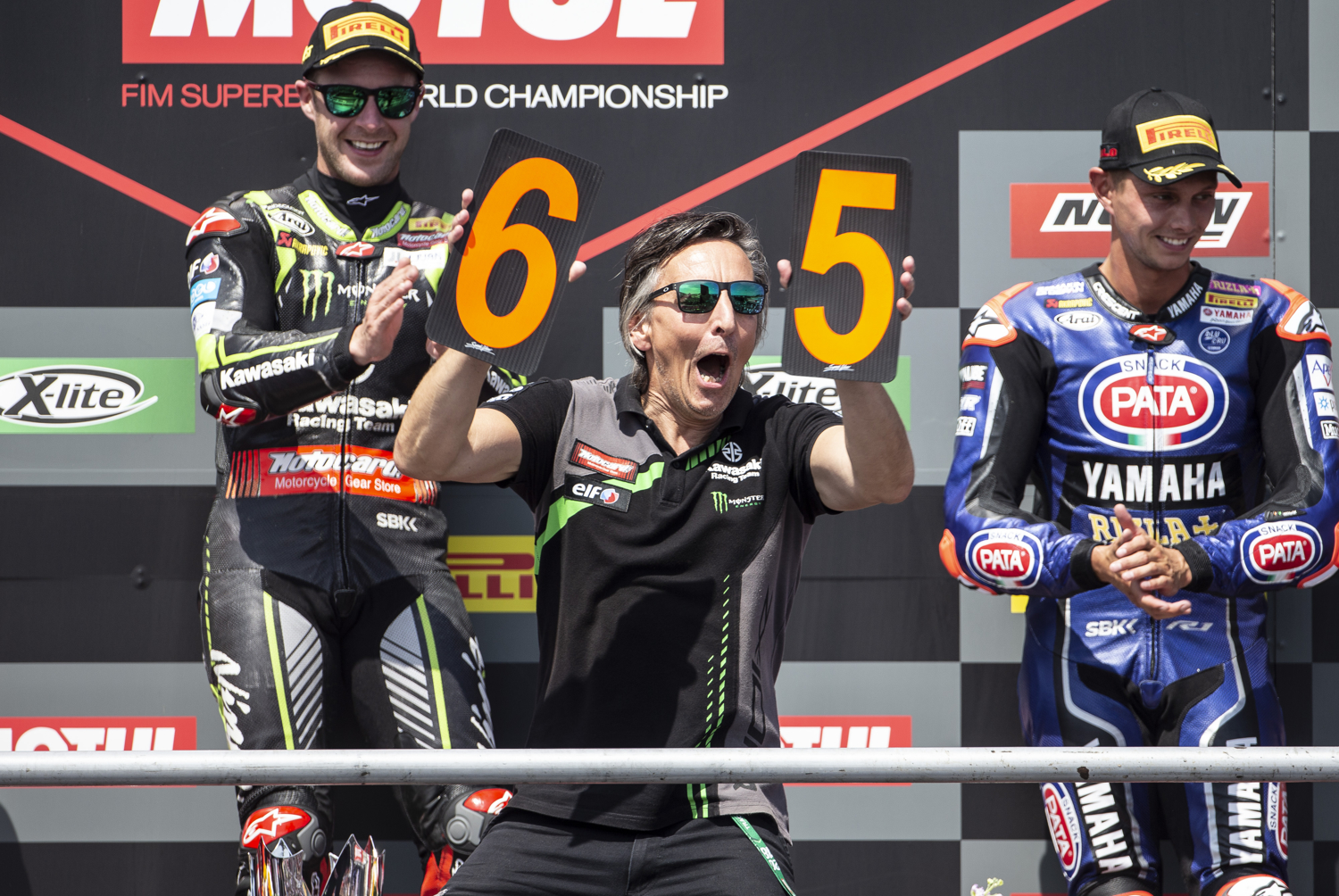 Jonathan Rea took victory in race one of round 10 of the WorldSBK Championship at Portimao in Portugal today, reaching a career total of 65 victories, and an historic 50th race win since he joined Kawasaki in 2015.  Marco Melandri (Ducati) was second ahead of Michael van der Mark (Yamaha) in today's race.
After an intense Superpole 2 qualifying session, Rea started the first race of the Portimao weekend from second place on the front row . He made fast early progress and led every lap of the race, increasing his lead and then easing up to celebrate his latest win. He has now taken six Superbike wins in succession at the 4.592km circuit near the Algarve coast.
To top that off Rea set a new lap record of 1'42.304 on lap three of the race, in ambient temperatures that reached almost 30°C.
Rea now leads the championship by a strong 104 points, as his closest rival, Chaz Davies, placed fourth in today's opening race.  Race two will take place tomorrow, Sunday the 16thof September, at 15.15 local time.
Jonathan Rea, stated: "Sixty five is a nice number of race wins and Portimao is a nice place to reach that total, especially with so many fans from Northern Ireland here. All weekend we have been really strong and I had a few different strategies. On a clear track I could set my rhythm, but I did not want to get into too much traffic. Around half race distance Marco Melandri responded and kept the gap consistent for a few laps. I stepped it up just a little bit outside my comfort zone for a few laps. It might look like I rode away but it was difficult. I tried to keep my concentration right on the maximum every lap and I had a few front slides, overloading it a little bit in that kind of temperature. Apart from that, the bike was faultless. Even when the tyre dropped I was able to stay in the high 1'42s or low 1'43s. That was the key to the race."