Island Double Gives Rea 40 Superbike Wins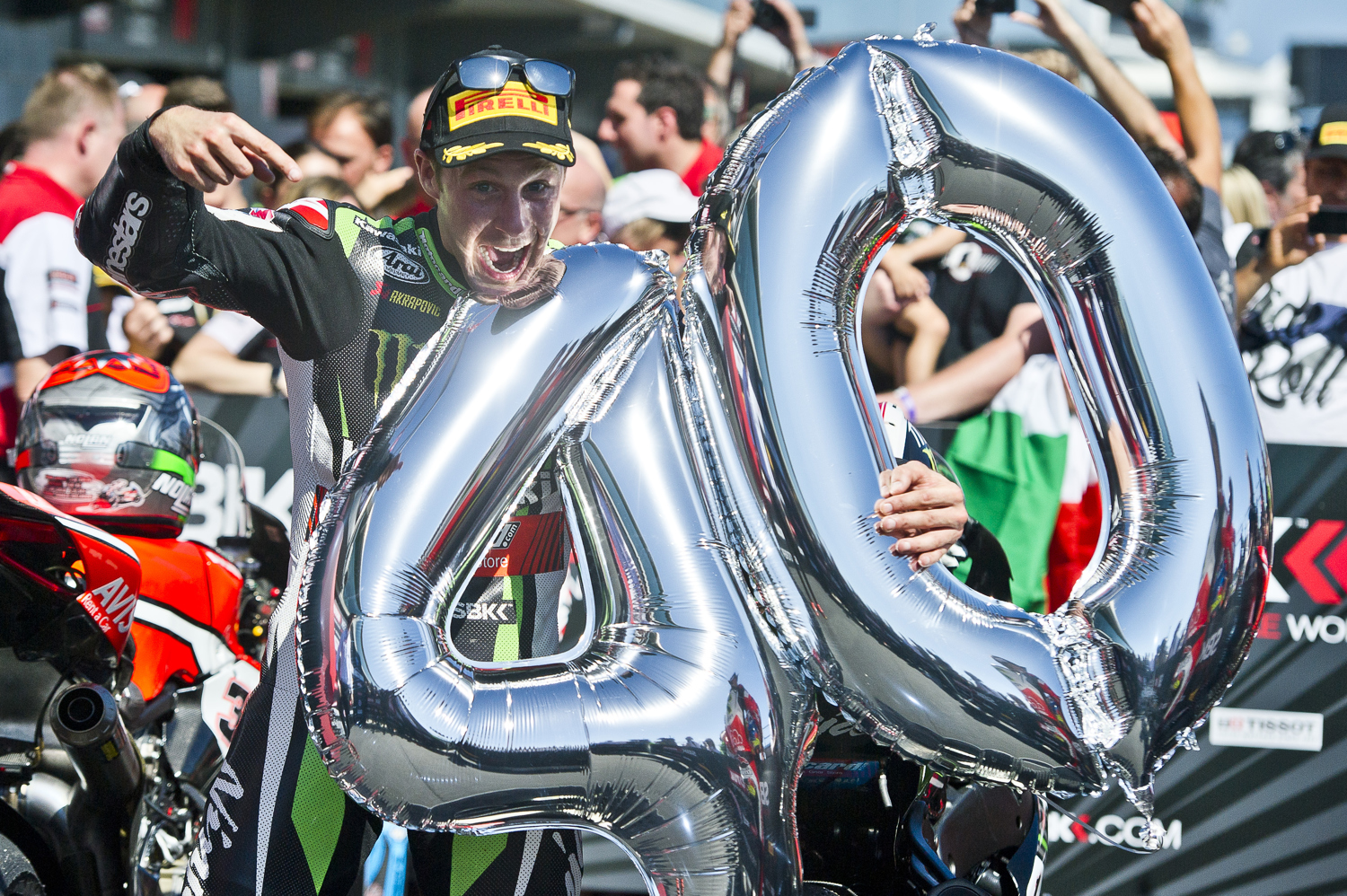 Jonathan Rea (Kawasaki Racing Team) joined an exclusive club with his 40th career FIM Superbike World Championship race win today at Phillip Island. In the championship points Rea leads with a perfect 50 while
In warm and sunny conditions the second Phillip Island race saw a small piece of history being made on two main fronts. First of all race one front row winner Rea had to start race two from the third row on his Ninja ZX-10RR, under the new championship regulations.
Rea, able to get into the lead as early as lap six despite starting from the third row, raced for the win from then on, holding off Chaz Davies (Ducati) over the finish line for the second time in two days, this time by a margin of 0.025 seconds. Jonathan has now won five of the six most recent Phillip Island races, on a Kawasaki.
This latest race win gave Rea his magical 40th career victory; a level only reached and then later passed by three other riders in WorldSBK history. They are Carl Fogarty, Troy Bayliss and Noriyuki Haga. Rea, the 2015 and 2016 champion, also scored the Superpole win on Saturday for an almost perfect opening weekend of the new campaign on the new Ninja ZX-10RR.
Rea leaves Phillip Island with a perfect score of 50 points, leaving him 10 ahead of Davies and the teams and riders head to the next round in Thailand in two weeks.
Jonathan Rea, stated: "Phillip Island was really rewarding and to win two last lap battles here means a lot because it is a such a hard track to lead from the front on. Whilst that 40th career victory means a lot it is more important to put a good score on the board for round one.
When I went through to clean air in the lead with three or four to go I was worried that the other riders may be learning too much about the bike. I had to be sure just to change the lines up a little bit but on the last lap, from Siberia corner onwards, I just put my head down and completed a very good back section. I covered my line into the MG hairpin and got myself tucked in as well as I could on the front straight. There was not only one area where we found some pace in the winter tests; we generally just polished the bike. Nothing magic happened but I feel good about this bike. The way things have changed a little bit have suited me. I can ride less on the limit and we have more tyre left to fight with at the end of races, compared to last year."