Fifth Place For Rea In Phillip Island Race One.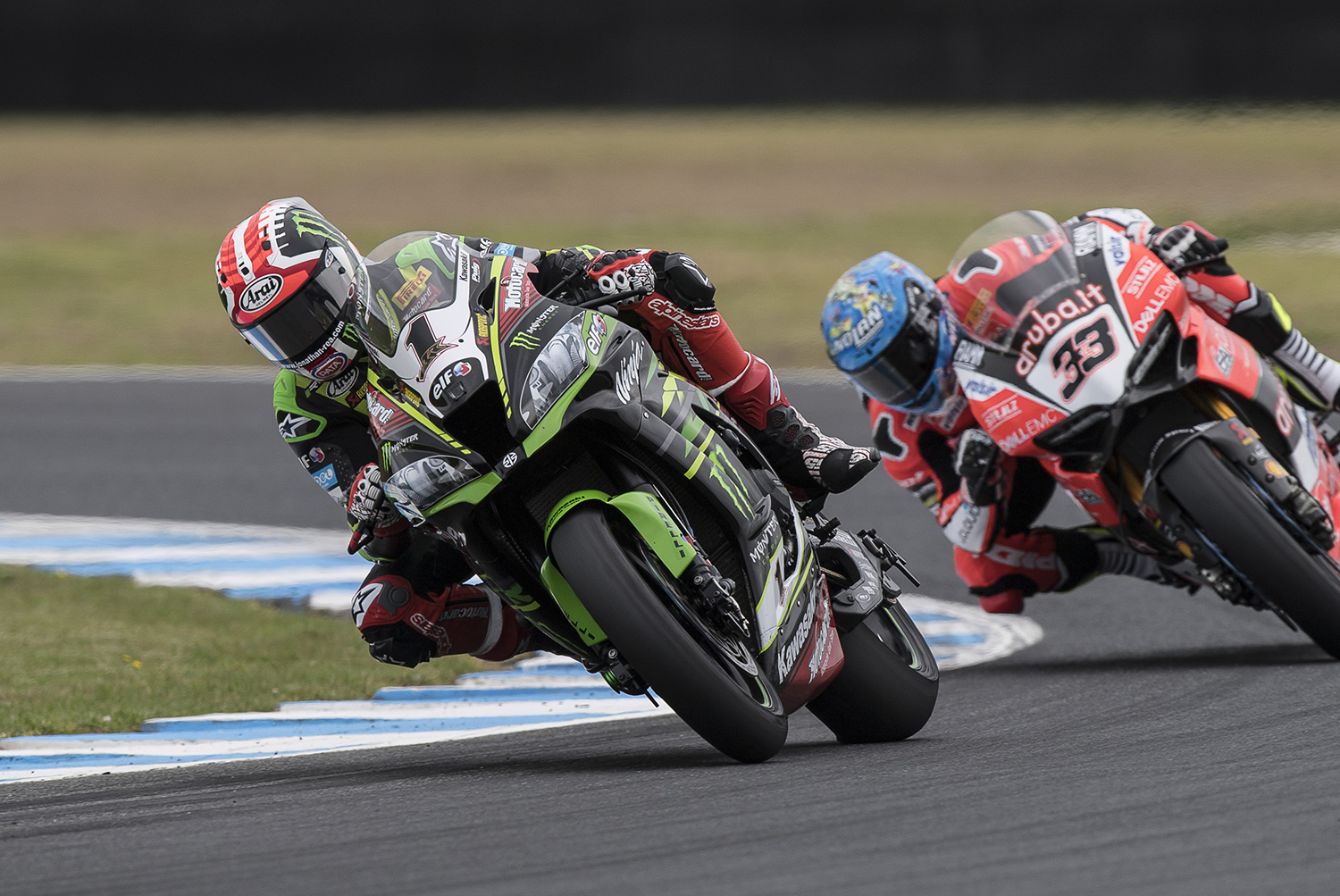 Jonathan Rea raced to fifth place in today's opening race of the 2018 FIM World Superbike Championship at Phillip Island in Australia.  It was a tough day for the reigning world champion as a rear tyre issue saw him drop from a podium position to fifth place in the last few laps of the race, which was won by Marco Melandri (Ducati) from JR's team-mate Tom Sykes.
Starting from sixth on the grid Jonathan surged to the front of the race in the opening laps to sit second behind team-mate Sykes.  He was then locked in a battle with Melandri as they slowly reeled in Sykes.  However, like a number of other riders in the pack, the rear tyre on Jonathan's Ninja ZX-10RR began to lose traction as the race wore on, eventually blistering as the race reached the closing stages.
With only a few laps remaining Jonathan nursed the bike home to take fifth place and secure some valuable points as he starts the defence of his title.
The second race of the new season is scheduled for 3pm (GMT +11) on Sunday 25th February and will feature a mandatory pit stop to change tyres in light of today's difficulties for many riders.
 Jonathan Rea, stated: "I had a blister in the rear tyre from around lap 16 which was really unfortunate because until that point I felt quite good with the bike. It is a double edged sword because, of course, the tyre did not stand up to the job and the way I was riding, but also the way I have been riding is not 100% natural right now. I am still trying to find a good way. We have been changing the bike quite a lot to feel really comfortable. We could not make it happen. The vibrations were that much that I kept thinking I was going to crash, like Donington. It crossed my mind to come into the pits and pull out but I just nursed it through all the lefts and finished the race to salvage some points."