TWO STRONG TESTING DAYS FOR REA AND KRT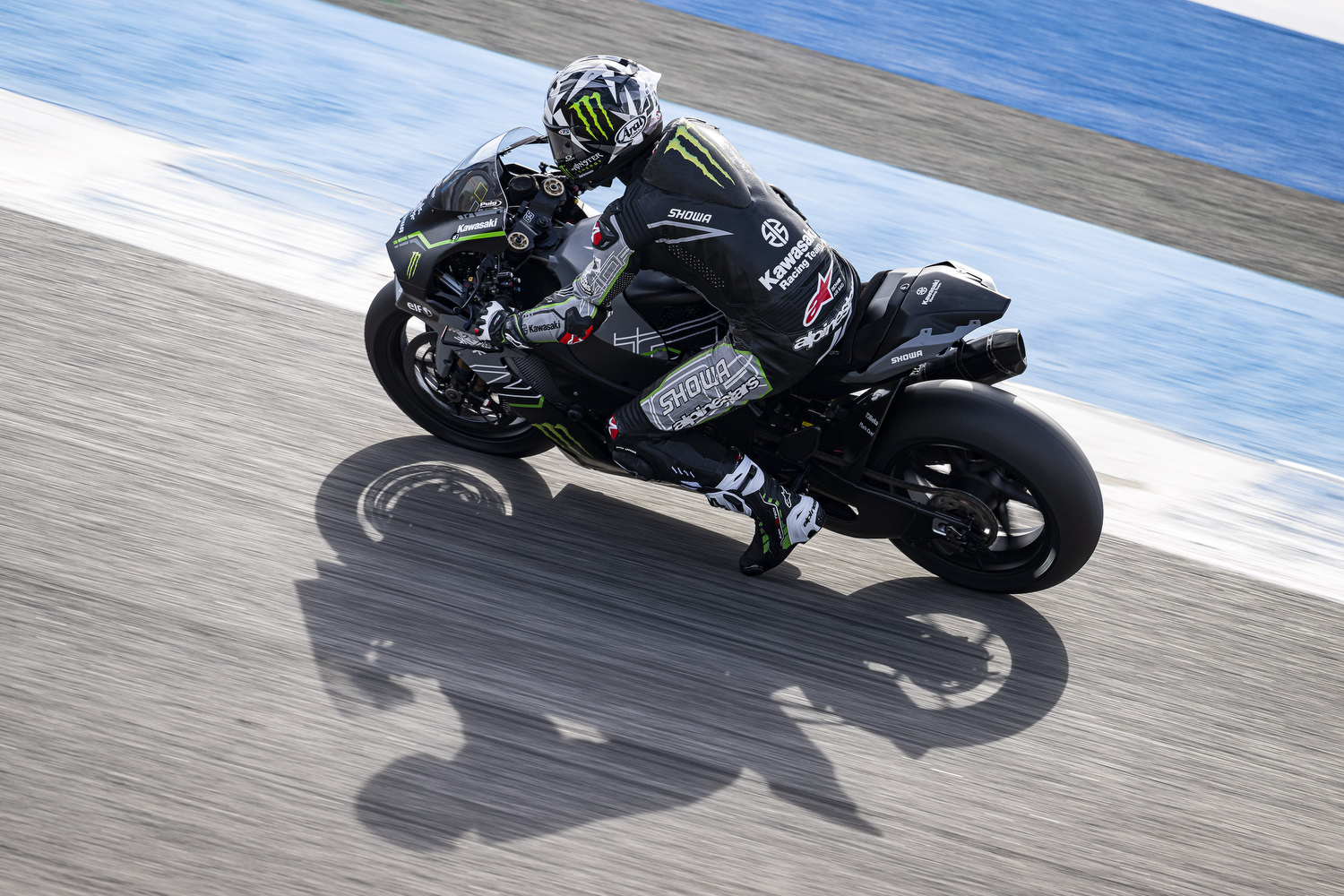 Jonathan Rea restarted his pre-season preparations for the 2023 FIM Superbike World Championship with a successful two day test at the Circuito de Jerez - Angel Nieto, between 25-26 January.
In contrast to some previous tests, conditions were consistently dry at the 4.423km long circuit in the far south west of Spain. With cool track temperatures experienced in the early morning and just before the end of track action (at 18.00) each day, the team elected not to ride for the entire duration of the available track time. 
Rea was eventually the second fastest rider overall after completing 98 laps across the two day test. He posted a lap time of 1'38.352 near the end of the second day. He was almost one second faster on day two than his already strong pace after day one.
Jonathan had a new electronics engineer, Sander Donkers, in his garage at Jerez with another addition to the team for 2023, Christophe Lambert, also now working alongside the established KRT personnel at Jerez.
After the completion of the Jerez sessions there will be one more European-based winter test for both KRT riders, at the very different venue of the Autodromo Internacional do Algarve, in Portugal, between 31 January and 1 February. After that there will be two final days of official winter testing at Phillip Island in Australia, and the first points scoring round of the season will take place at the same venue on the last weekend of February.
Jonathan Rea stated: "It has been a productive couple of days. We didn't do so many laps because of the cold track conditions in the morning, so we just started a little bit later. But the laps we did do were very productive. I really got on well with my new electronics guy, Sander. We also have Christophe arriving with a lot of experience. So the first day was more about understanding and communication, how they adapted the set-up to my requests and how I make my comments to them. It is only the first step but they had some really good ideas. We improved quite a lot in one area. From the chassis side, we had some items to test from Showa, things we had to reconfirm from last year. We were able to get our workload done. We also tried out some some development front tyre options from Pirelli. The track itself was in good shape on both days but it was a bit windy at the end of the final day. I am quite encouraged by this test but we still have a lot of work to do before Phillip Island."